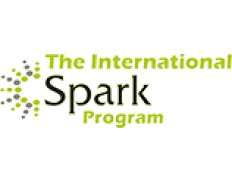 ISP - International Spark Program
Details
Funding agencies:
Other, UNICEF
Sectors:
Civil Society & NGOs, Monitoring & Evaluation, Poverty Reduction
About
The International Spark Program was founded on the philosophy that in order for developing countries to get ahead,they need better leaders. While many development programs focus on the poor, there are very few that focus on developing what may be the most important assets a country can have: capable and ethical leaders.
What we do is different: we take the brightest and most promising university students, who will one day be leading their country, and we help them become better leaders. Students get a chance to find their own leadership style, whileconstantly seeing their preconceived notions about leadershipand working in groups challenged.
Our mission is to build the next generation of post-Soviet leaders, ready to deal with a new world, and prepared to strive for social change. This also means stressing the importance of a functioning democracy, cooperation, and a powerful civil society.