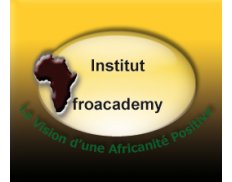 Details
Types:
Academic Institution
Sectors:
Education, Inst. Devt. & Cap. building, Social Development, Training
Status:
Inactive
The organization is either inactive or does not exist anymore.
About
Afroacademy Institute is an organization founded by a group of young graduates and Junior Executives from different parts of Africa. These young volunteers, despite their different backgrounds, have one common goal: a forward-thinking participation in the discussions of the development of Africa. To achieve such a goal, they created in 2011 a "Think Tank" where they share their research and analysis. They organize training sessions as well as conferences, and publish all the recommendations in order to influence the decisions made by authorities. Created by Africans, this Think Tank is for Africans. In the coming years, we want our continent to become a united entity in which everybody shares common values that constitute the richness of Africa. Our aim is to participate in the economic and social development of the African continent.
It is indeed well known that Africa has huge potential as well as qualified Human resources. Therefore, we think the time has come for Africans to see their continent in a positive way. We want a new Africa that fully participates in the evolution of the world, has a word to say and more importantly, can be heard. We believe that every African is talented enough to contribute to the future of our continent. We all wish the development of the African continent, but have we done everything we are supposed to do for such a thing to happen? One thing we can say for sure is that we all are responsible for the current status of our continent. If what we are seeing now is not what we expected, let's work on it and make a difference! In Afroacademy Institute, we advocate "A positive view of Africa"
Recruitment Overview
No information available