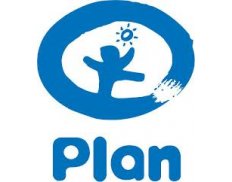 Member
Plan International Cameroon
Member
Details
Legal residence:
Cameroon
Funding agencies:
WB, Other
Sectors:
Civil Society & NGOs, Education, Food Security, Gender, Health, Humanitarian Aid & Emergency, Poverty Reduction, Water & Sanitation, Youth
Nr. of employees:
5001-10000
Other offices:
Fiji, Lebanon, Sri Lanka, Liberia, Italy, Mali, South Sudan, Zambia, Jordan, Togo, Nigeria, Japan, Ethiopia, Nepal, Mozambique, Benin, Malawi, France, Egypt, Central African Republic, Hong Kong, Rwanda, Burkina Faso, Guinea-Bissau, Myanmar, Zimbabwe, Ghana, Pakistan, Philippines, Guinea, Vietnam, Paraguay, Honduras, Peru, El Salvador, Colombia, Nicaragua, Guatemala, Ecuador, Brazil, Bolivia, Dominican Republic, Indonesia, Bangladesh, India, Spain, Ireland, Cambodia, Uganda, Niger, Kenya, Haiti, Canada, Sierra Leone, Belgium, Finland, Sweden, Germany, Australia, UK
About
Plan International has been operating in Cameroon since 1996, working in, and with over 1,200 communities across 7 regions, namely Adamawa, Far-North North, East, North-west, Centre and Littoral. Our programmes and activities focus on promoting children's right to a healthy start in life, quality and inclusive education, protection, and economically secured households. Through our interventions, about 1,800,000 people are reached every year, including more than 25,000 children through sponsorship. Plan International Cameroon collaborates with government ministries, UN agencies, International Non-Governmental organisations, civil society organisations, community based organisations and local partners.
Currently, Plan Cameroon is helping to train AIDS Control Committees as peer educators to transmit useful messages about HIV and sexually transmitted disease prevention within local communities in Okola, Meiganga and Wum health districts based in Central, Eastern and North-Western regions respectivel