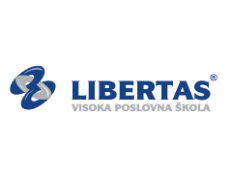 Visoka Poslovna Skola Libertas / Libertas Business School
Details
Types:
Consulting Organization
About
Libertas Business School was founded in 2004 with the aim of educating and preparing students for the challenging environment of the global economy.
The educational programme , currently attended by more than 1000 students, is designed in accordance with the Bologna Declaration . This provides three years of undergraduate study (180 ECTS points) in business economics, and two graduate specialist programmes lasting two years (120 ECTS points) in domestic and international trade management and in finance, banking and insurance management .
The study programmes have been harmonised with the programmes of some of the best known and respected schools in Europe and the USA, giving our students both theoretical education and practical skills that equip them to compete successfully on an increasingly global job market.
Our close cooperation with the largest and the best known Croatian companies insures that the practical experience acquired by our students during their education is done in an environment that fully prepares them for the reality of working life once they leave Libertas . The fact that all our students were employed, or were in further education, within six months after they had graduated is the best proof of Libertas\' success in giving first class theoretical education and practical knowledge.
Our aim is to further improve on the high standards achieved so far and to prepare our students for the challenges they will face in the ever changing business environment.
Academic philosophy
The faculty at the school are not only leading experts in Croatian companies but also have outstanding teaching skills.
We regard the intellectual and the personal growth of the students as being of equal importance, to be achieved through interactive learning, teamwork, research, students\' professional experience and networking.
The learning environment at Libertas Business school is created by faculty members who, through the diversity of their backgrounds and by channeling theory into various fields of experience, provide ongoing stimulus and motivation to the student body.