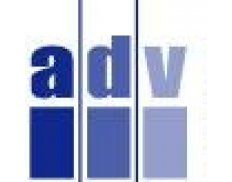 Details
Types:
Consulting Organization
Funding agencies:
DANIDA, FCDO, EC, SIDA, UNDP, USAID, WB, Government, NORAD, UNOPS, UN, UNICEF, WHO, UNIDO, FAO, UNHCR, UNESCO
Sectors:
Audit, Finance & Accounting, Inst. Devt. & Cap. building, Micro-finance, Research
Status:
Inactive
The organization is either inactive or does not exist anymore.
About
ADV CONSULTING LTD is a professional service company registered in Uganda with a resource base of Ugandan professionals. We have a team of qualified and highly experienced professional accountants. We associate with other professional companies in order to provide a blend of resources required on all our engagements. This ability to associate enables us to meet and exceed our clients' expectations on the assignments that we undertake.We provide Audit, accounting, finance, Tax and advisory services to businesses, government departments and non-governmental organizations.
ADV CONSULTING LTD is committed to work with private businesses, the Government, non-governmental organisations and international funding institutions to deliver better services to the people.
We integrate our expertise in strategic change, process improvement and technology to provide solutions to private businesses, Government ministries, Agencies and other institutions as they strive to improve service delivery to the people. Also development agencies deploy our services to obtain assurance that resources are expended on intended purposes and for optimal value. Our focus is on building capacity through developing systems and processes and enhancing institutional management.We have considerable experience in providing professional services to both the private and public sector. To this end, our team of specialists deliver tailor made solutions, built on sector experience and specialized knowledge in the private and public sector issues in general and those that are specific to a client's business environment.