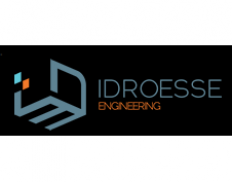 Idroesse Engineering S.r.l.
Details
Funding agencies:
EC, Other
Sectors:
Architecture, Civil Engineering, Roads & Bridges
About
At Idroesse Engineering, we consider engineering as the transformation of the territory
Modern world consists of challenges and opportunities waiting to be seized. A challenge that must be faced respecting ethics, environment and mankind. Our mission is to create added value for our stakeholders, designing works that will improve the quality of life of those who will benefit from it, making the best use of natural resources.
Our work stems from influence with other disciplines, from listening to and analyzing the territories.
We believe that the future is something near and that engineering has the mission of responding to the new needs of the planet. Our design method is characterized by creativity and new technologies, meeting social issues and focussing on sustainability and energy efficiency.
We believe in the culture of ideas and in sharing them.
We are a proactive team that finds its energy in the integration of the several technical, commercial and administrative skills existing within the company. We pursue to create networking and synergies with other companies and Italian and foreign design groups to tackle with determination and effectiveness the challenges of the global market.
Recruitment Overview
No information available