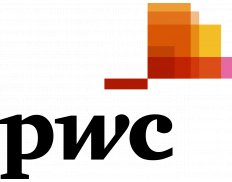 Member
PWC - PriceWaterHouseCoopers (Angola)
Member
Details
Types:
Consulting Organization
Funding agencies:
AfDB, WB, AFD
Sectors:
Audit, Finance & Accounting
Nr. of employees:
201-500
Other offices:
Benin, Poland, Japan, Rwanda, Caribbean Netherlands, Venezuela, Turks and Caicos, Turkmenistan, Taiwan, Eswatini (Swaziland), South Korea, Sierra Leone, Senegal, Puerto Rico, Oman, New Caledonia, Monaco, Maldives, Malawi, Libya, Kyrgyzstan, Kuwait, Israel, Isle of Man, Ireland, Guinea, Guatemala, Aruba, Algeria, Bahrain, Fiji, Equatorial Guinea, El Salvador, Ecuador, Costa Rica, Congo, Channel Islands, Chad, Cayman Islands, British Virgin Islands, Bermuda, Belarus, Bangladesh, Chile, Peru, Gibraltar, Zimbabwe, Saudi Arabia, Switzerland, Zambia, New Zealand, UAE, Greece, Finland, Denmark, Canada, Austria, Laos, Honduras, Indonesia, Hong Kong, Morocco, Tunisia, Papua New Guinea, Myanmar, Japan, Uganda, Singapore, Pakistan, Bahamas, Liberia, Sudan, Lebanon, Barbados, Spain, Mexico, Egypt, Thailand, Norway, Portugal, Georgia, India, Nicaragua, Ghana, Kenya, Jamaica, Germany, Argentina, Ecuador, Bolivia, Trinidad and Tobago, Colombia, Paraguay, Uruguay, Moldova, Romania, Australia, Russia, Nigeria, Cape Verde, Botswana, USA, France, Italy, Gabon, Cambodia, Namibia, Costa Rica, Mozambique, Madagascar, Cameroon, Philippines, Netherlands, Dem. Rep. Congo, Dominican Republic, Palestine / West Bank & Gaza, Kosovo, Slovenia, Slovakia, Poland, Montenegro, Malta, Lithuania, Latvia, Estonia, Cyprus, Bulgaria, Bosnia and Herzegovina, Cote d'Ivoire, Vietnam, China, Saint Lucia, Mongolia, Luxembourg, Tanzania, Czech Republic, Hungary, South Africa, Brazil, Iraq, Panama, Azerbaijan, North Macedonia, Malaysia, UK, Mauritius, Kazakhstan, Sweden, Turkey, Serbia, Sri Lanka, Jordan, Albania, France, Armenia, Croatia, Belgium, Ukraine, Uzbekistan
About
PwC in Portugal, Angola and Cape Verde together has 1,191 staff and 41 Partners, of which 25 are in Lisbon, 10 in Oporto and 6 in Luanda.
The Territory Senior Partner is José Manuel Bernardo. The Leadership Team is constituted by Aurélio Amado (Deputy Senior Partner), Maria Antónia Torres, Jorge Figueiredo, Patrique Fernandes and César Gonçalves. Ana Lopes is leading Assurance, Manuel Lopes da Costa is responsible for the Advisory and Jaime Esteves is in charge of Tax. Ricardo Santos is Angola's Country Senior Partner.
Our services in Angola are led by seven locally-based partners: three in audit, two in tax and two in advisory, supported by 160 staff, of which 115 have Angolan nationality. Our team includes staff with considerable experience in offices from around our network, including Harare, Johannesburg, Lisbon, London, Oporto, Maputo, Paris and Rio de Janeiro, and were educated in universities in Angola, Namibia, Portugal, South Africa, United Kingdom and Zambia. Most of our staff have degrees in Accounting, Economics, Finance, Law, Management or Social Sciences. They receive continuous training in relation to specific business sectors, business and soft skills, risk management and taxation, all managed by the firm in Angola.