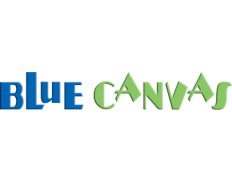 Details
Legal residence:
Bangladesh
About
Blue Canvas Ltd. was founded in 2005 with the aim of altruism. In the last 10 years through its entrepreneurial and innovative spirit which was transformed itself from an insolvent collectively owned group of companies. Our values and commitments; Honesty, Professionalism and Innovation is a long term sustainability for happy and healthy living standards for our country.
Blue Canvas Ltd. is known for innovation in its product solutions and management model. It provides leading medical product solutions to its users and maintaining performances on internally 10 domestic platforms, uses disruptive innovation to create smart technology for its users with the aim of becoming the leader in the medical devices.
Blue Canvas Ltd. has also two R&D centers for strategic partnerships with first-class suppliers, research institutions, to create on innovative ecosystem composed of over 11 scientists and engineers connected by virtual and physical networks. Our product of creates a commercial ecosystem based on an interactive platform and a delivery platform. By leveraging the synergy of marketing, virtual, logistics and service networks ("multiply play model") to build competitiveness, it can provide delivery and installation services to user within 24 hours and to create the best user experience to the connectivity between virtual and physical networks. The competitive advantages of the multiply play model have helped its distribution channel to attract renowned domestic and international brands, while its open logistics platform for over-sized items serves as Bangladesh's first medical devices manufacturing company.
Blue Canvas Ltd. has overseen the manufacture of five research and development facilities – one for medical equipment, hospital furniture, physiotherapy equipment, disposable items, beautification equipment, dermatology equipment and another for the research and development of engineering technology real-estate project– in parallel to the development of operational platforms for core technology innovation, medical equipment industrialization and considerate customer-service subsequently it has amassed hundreds of intellectual property rights in addition to design and engineering.