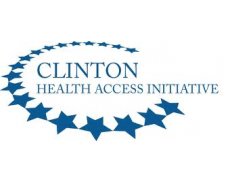 Member
Clinton Health Access Initiative (CHAI)
Member
Details
Types:
Consulting Organization
Funding agencies:
EC, EIB, WB, UNOPS, UNICEF, Horizon 2020
Sectors:
Health, Information & Communication Technology, Laboratory & Measurement
Nr. of employees:
1001-5000
Other offices:
Vietnam, Ethiopia, Cambodia, Dem. Rep. Congo, Lesotho, Rwanda, Laos, Malawi, Zambia, Tanzania, Sierra Leone, Uganda, Eswatini (Swaziland), Liberia, Kenya, Zimbabwe, Nigeria, South Africa, Cameroon
About
In 2002, the Clinton Health Access Initiative (CHAI) began as the Clinton HIV/AIDS Initiative to address the HIV/AIDS crisis in the developing world and strengthen health systems there. Taking the lead from governments and working with partners, CHAI has improved markets for medicines and diagnostics, lowered the costs of treatments, and expanded access to life-saving technologies — creating a sustainable model that can be owned and maintained by governments. CHAI has since expanded this model to increase access to high-quality treatment for malaria, accelerate the rollout of new vaccines, and lower infant mortality. On January 1, 2010, CHAI became a separate nonprofit organization.