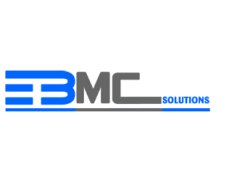 EBMC Projects Consultants
Details
Legal residence:
Tanzania
Types:
Consulting Organization
Sectors:
Administration, Decentralization & Local Development, Information & Communication Technology, Inst. Devt. & Cap. building
About
East Bay Project Management Consultants and Business Solutions (EBMC) brings expertise, extensive experience, ability and fast tracking project management skills to all type of projects.
East Bay is a name commonly known for San Francisco Bay Area in California, United States. EBMC refers the connection between San Fransisco Bay Area and East Cost of Dar Es Salaam, Tanzania where two offices operates that bring together the tools, skills and expertise in area of project management consultants and business solutions management.
EBMC is a fully registered firm under Business Registration Act Cap 213 of the United Republic of Tanzania with Index Registration No. 226028. The services offered range from project management expertise to business solutions in all sectors to help organizations and individuals to have solutions in their work business performance.
Through our affiliate partners' office located in Bay Area at El Cerrito and Oakland, California we provide high-quality professional consulting services that span both technical and cultural issues. EBMC treat technologies as tools in a toolchest, conducting business forecasting models, providing project monitoring and evaluation tools and use them to offer practical solutions and achievable results.