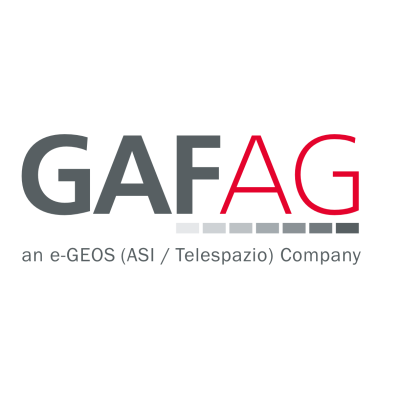 GAF AG
General
Partners/Competitors
•

291
General
Partners/Competitors
•
291
Details
Types:
Consulting Organization
Funding agencies:
ADB, AfDB, EC, EIB, IADB, KFW, NDF, UNDP, WB, Other, AFD, GIZ, Government, UN, FAO, FP7, Horizon 2020, FRONTEX, Horizon Europe
Sectors:
Agriculture, Civil Society & NGOs, Environment & NRM, Information & Communication Technology, Land & Erosion & Soil, Mapping & Cadastre, Mining, Other, Public Administration
About
GAF AG (Germany), an e-GEOS company, is globally active and has an international reputation as a competent provider of project design, management and implementation services in the fields of geo-information, satellite remote sensing and spatial IT consultancy to private and public clients.GAF AG was formed in 1985 and has been active over the past 25 years in more than 100 countries throughout Europe, Africa, South-America and Asia. The company offers a comprehensive portfolio of products and services based on geo-data (e.g. satellite and aerial data, digital elevation models) and has also developed its skills to become a leading company in the areas of software development, GIS and database applications, data value-adding services and as a consultant and team manager for technical assistance projects.
In order to cater for the trend towards ever more complex services, GAF AG established a new 'Integrated Services' business unit on 1st October 2009. GAF thereby builds on its existing core expertise in the fields of geo-information and software development with the addition of a product and service portfolio focusing on satellite communication and navigation applications. This allows the company to realise projects in the future based on an even broader technological basis and to provide innovative and comprehensive services from one source in order to satisfy increasingly demanding customer requirements in an optimal way.
The company currently employs 180 highly skilled staff (2012) and has an extensive track record of successful geo-information projects throughout the world in the fields of security, agriculture, forestry, environment, infrastructure, geology and land management.