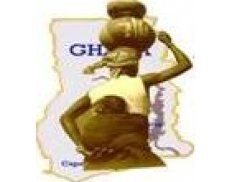 Women and Youth Development Association Ghana
Details
Types:
Consulting Organization
Sectors:
Advocacy, Agriculture, Anti-Corruption, Civil Society & NGOs, Conflict, Decentralization & Local Development, Democratization, Disaster Reduction , Education, Energy, Environment & NRM, Fisheries & Aquaculture, Food Processing & Safety, Food Security, Fundraising, Grants & Grant Schemes, Health, Human Resources, Human Rights, Humanitarian Aid & Emergency, Livestock (incl. animal/bird production & health), Micro-finance, Pollution & Waste Management (incl. treatment), Poverty Reduction, SME & Private Sector, Social Development, Water & Sanitation, Youth
About
Women and Youth Development Association Ghana (WOYODA) was founded in 1996 .by a group of people who were concerned about the difficulties of most women and children go through in life, determined to assist them to become self productive and self supportive.
The association deal with group at moment having about forty eight (48) CBO'S country wide under her umbrella.
Periodically, it organizes vocational training programmes and capacity building workshop for its members to improve upon their business organization.
AIMS AND OBJECTIVES
The Aims and Objectives of the Association are as Follows:
To organize women and youth in group.
To organize Environment Protection Campaign and Health.
To organize Education and Career Guidance programme for street children.
To organize seminars and career development.
To go into income generating activities and embark on the non- formal
Education program
To organize clean up and blood donation.
To ensure effective supervision of activities of the community based organization (CBO's) and the availability of report on the status of capacity building.
To collaborate with the NGO"s both local and international and Government Agencies.
VISION
To reduce poverty in the communities we operate.
MISSION
Improving living standard of the people in the communities, by
Empowering of the women & youth through:
Income generating activity
Capacity Building
Access to economic facilities