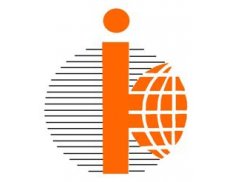 OIDCI - Orient Integrated Development Consultants, Inc.
Details
Legal residence:
Philippines
Types:
Consulting Organization
Funding agencies:
ADB, DFAT Australia, GA Canada, DANIDA, EC, UNDP, USAID, WB, Other, AFD, GIZ, UN, IFAD, FAO, ILO, JICA, Global Fund
Sectors:
Agriculture, Decentralization & Local Development, Disaster Reduction , Education, Environment & NRM, Gender, Health, Information & Communication Technology, Inst. Devt. & Cap. building, Monitoring & Evaluation, Pollution & Waste Management (incl. treatment), Poverty Reduction, Public Administration, Regional Integration, Research, Rural Development, SME & Private Sector, Social Development, Training, Water & Sanitation
About
Established in August 1983, Orient Integrated Development Consultants, Incorporated (OIDCI) is an all-Filipino private consulting company that is engaged in Development Consultancy. OIDCI has 32 years of experience in providing technical assistance services to the implementation of development projects in the Philippines and in some countries in Asia and Africa, collaborating with various national and local government agencies, donor/funding institutions, and local and foreign institutional partners. OIDCI's core competencies are in Integrated Area Development Planning and Implementation, Environment and Natural Resources Management, Water Resources Management, Governance, and Institutional Development. The range of consulting expertise we provide encompass socio-economic development, natural resource management planning, research, baseline assessments, vulnerability assessments, project design, social and environmental impact assessments, project management and supervision, training and capability building, monitoring and evaluation, and impact assessments.