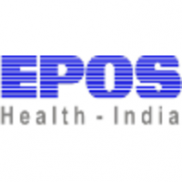 EHI International ( former EPOS Health India)
Details
Types:
Consulting Organization
Funding agencies:
ADB, EC, WB, Other
Sectors:
Decentralization & Local Development, Education, Health, Inst. Devt. & Cap. building, Programme & Resource Management, Research, SME & Private Sector, Training
About
EPOS Health India Pvt Ltd is a multi dimensional resource organization providing turnkey solu-tions for health care service providers in public, private and voluntary sectors. Set up in 1999, EPOS India specializes in hospital planning and project management, public private partnerships, health policy and systems development and reform, planning, monitoring, capacity building, evaluation, etc.
EPOS has, over the last 11 years, worked for Government of India, 24 state governments and all lead international development partners and has successfully completed more than 130 projects. EPOS India draws upon the technical expertise from its international network headed by EPOS Health Consultants, Germany the, which was founded in 1985 as an independent worldwide pro-vider of health consulting services, specialising in planning, implementing, monitoring and evaluating health projects. Today EPOS is the German market leader in donor-financed health care consulting. The company's current portfolio includes 65 projects in 40 countries
Specialties:

PPP

Hospital Planning and Management

Turnkey Project Support

Operation & Management