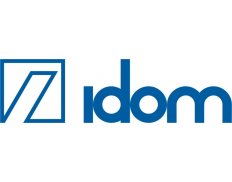 Member
IDOM Ingenieria y Consultoria S.A. (Colombia)
Member
Details
Legal residence:
Colombia
Types:
Consulting Organization, Engineering Firm
Funding agencies:
EC, IADB, KFW
Sectors:
Administration, Architecture, Civil Engineering, Corporate Social Responsibility, Decentralization & Local Development, Energy, Health, Inst. Devt. & Cap. building, Science & Innovation, Social Development, Transport, Urban Development
Nr. of employees:
1001-5000
About
Idom was founded in 1957, as a result of the effort and unifying work of the engineer Rafael Escolá (Barcelona 1919 - Bilbao 1995).
With the support and help of Luis Olaortúa (1932-2003) and other young engineers, Rafael Escolá made Idom what it is today; an Association of professionals, united by work and the common ownership of the firm, cooperating together to achieve greater human and professional development, while offering the best service to the Client.
Escolá and Olaortúa were pioneers in providing professional and independent engineering services, in an era when engineers worked, for the most part, as employees of large industrial firms.
46 Partners and Competitors found for this organization.
Full access to Partners and Competitors information is provided to Members only.
Please contact our Membership Department for more information on how to become a member.