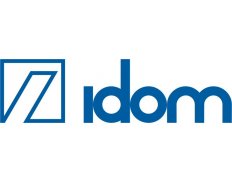 Member
IDOM Consultoria Ltd (Brasil)
Member
Details
Types:
Consulting Organization
Funding agencies:
EC, IADB, WB
Sectors:
Civil Engineering, Transport, Urban Development
About
We work for national and regional governments, private investors, corporations and multilateral organizations, drawing on the technical capacities of Idom in engineering and architecture to design solutions that work and which are in line with the objectives and strategic policies of the client.
Development and competitiveness
The design of public policies and the management of public, business and technology projects and programmes.
Strategy and management
Design and implementation of quantifiable, bankable strategies applicable to global markets, considering the opportunities and technological risks both in the operation and investment.
Operation and logistics
The development of efficient, flexible supply chains from the strategy through to implementation, taking advantage of globalization opportunities and information Technologies.
Systems and geosystems
Design and implementation of tailor-made technological solutions to ensure efficiency in the management and programmes, strategies, business plans, operations and logistics, of regions, corporations and large infrastructures.
Region and city
Integration of the different disciplines of architecture and urban development, economy and management, geography, engineering, social sciences and environmental sciences, from a global perspective, proposing creative, innovative and sustainable solutions.