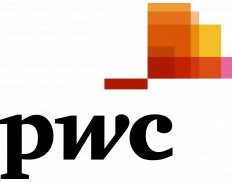 PwC - PricewaterhouseCoopers (Croatia)
Details
Types:
Consulting Organization
Funding agencies:
EBRD, EC, MCC, WB
Sectors:
Audit, Finance & Accounting
Other offices:
Benin, Poland, Japan, Rwanda, Caribbean Netherlands, Venezuela, Turks and Caicos, Turkmenistan, Taiwan, Eswatini (Swaziland), South Korea, Sierra Leone, Senegal, Puerto Rico, Oman, New Caledonia, Monaco, Maldives, Malawi, Libya, Kyrgyzstan, Kuwait, Israel, Isle of Man, Ireland, Guinea, Guatemala, Aruba, Algeria, Bahrain, Fiji, Equatorial Guinea, El Salvador, Ecuador, Costa Rica, Congo, Channel Islands, Chad, Cayman Islands, British Virgin Islands, Bermuda, Belarus, Bangladesh, Chile, Peru, Gibraltar, Zimbabwe, Saudi Arabia, Switzerland, Zambia, New Zealand, UAE, Greece, Finland, Denmark, Canada, Austria, Laos, Honduras, Indonesia, Hong Kong, Morocco, Tunisia, Papua New Guinea, Myanmar, Japan, Uganda, Singapore, Pakistan, Bahamas, Liberia, Sudan, Lebanon, Barbados, Spain, Mexico, Egypt, Thailand, Norway, Angola, Portugal, Georgia, India, Nicaragua, Ghana, Kenya, Jamaica, Germany, Argentina, Ecuador, Bolivia, Trinidad and Tobago, Colombia, Paraguay, Uruguay, Moldova, Romania, Australia, Russia, Nigeria, Cape Verde, Botswana, USA, France, Italy, Gabon, Cambodia, Namibia, Costa Rica, Mozambique, Madagascar, Cameroon, Philippines, Netherlands, Dem. Rep. Congo, Dominican Republic, Palestine / West Bank & Gaza, Kosovo, Slovenia, Slovakia, Poland, Montenegro, Malta, Lithuania, Latvia, Estonia, Cyprus, Bulgaria, Bosnia and Herzegovina, Cote d'Ivoire, Vietnam, China, Saint Lucia, Mongolia, Luxembourg, Tanzania, Czech Republic, Hungary, South Africa, Brazil, Iraq, Panama, Azerbaijan, North Macedonia, Malaysia, UK, Mauritius, Kazakhstan, Sweden, Turkey, Serbia, Sri Lanka, Jordan, Albania, France, Armenia, Belgium, Ukraine, Uzbekistan
About
At PwC Croatia, our purpose is to build trust in society and solve important problems. We're a network of firms in 157 countries with more than 223,000 people who are committed to delivering quality in assurance, advisory and tax services.
PwC Croatia, as we know it today, was established in 1998, with headquarters in Zagreb. We have more than 160 highly qualified and experiences professionals, who give advice to clients with the goal to help them increase their company value, manage risks and improve operations.
PwC Croatia combines technical expertise with industry know-how to provide a market-leading array of professional services, such as:
Audit & Assurance – audits of financial statements according to International Audit Standards, accounting and regulatory advice on IFRS matters, Risk Assurance Services (RAS)
Advisory (Consulting and Deals) – strategy (business, IT), restructuring, EU services, due diligences, forensics, services for public sector, valuations, mergers and acquisitions
Tax & regulatory services – corporate tax, indirect tax, regulatory compliance, accounting and payroll.