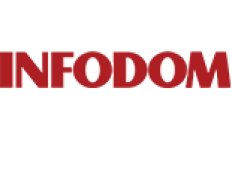 InfoDom d.o.o.
General
Partners/Competitors
•

126
General
Partners/Competitors
•
126
Details
Types:
Consulting Organization
Funding agencies:
EC, SIDA, WB
Sectors:
Audit, Information & Communication Technology, Training
About
InfoDom Group business focus are services for strategic management, business transformation and integration of ICT solutions based on Business Process Management, Knowledge Management and management of programs and projects. Domain knowledge areas: e-Government solutions, Interoperability, e-Invoicing, e-Public Procurement, Public Finances.
InfoDom has specialized its services and solutions for the State Administration and Public Sector, Telecommunications, Financial Institutions, Electric power Industry, Transport and Tourism, and IT.
InfoDom supports the complete cycle of customer value creation: strategic management consulting, programs and projects management, implementation of ICT solutions and information security. Certificates: ISO 9001:2008 for Business Process Reengineering, Information Systems Design and Development, Manitenance of Software Systems and Project Management. ISO 27001 for provision of Application Services (ASP), Digital Archive Services and Data Centre Services. EU and NATO security clearance.
InfoDom Group includes companies (InfoDom Ltd. and Teledom Ltd.) in Croatia, InfoDom WE SPRL in Brussels (Belgium), InfoDom Ltd. Sarajevo (Bosnia and Herzegovina), InfoDom in Podgorica (Montenegro) and InfoDom SEE Ltd. in Belgrade (Serbia): InfoDom Group also co-operates with a network of partners in countries where it has no local presence.