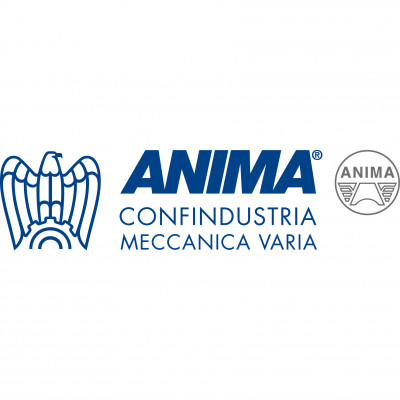 Member
ANIMA Confindustria Meccanica Varia
Member
Details
Sectors:
Civil Engineering, Mechanical Engineering
About
ANIMA - Federation of Italian Associations of Mechanical and Engineering Industries, represents within Confindustria companies of the mechanical sector, which employs 224.000 employees, with 52,02 billion Euro production and 57.0% export share (estimates 2021). Established in 1914, ANIMA numbers 31 associations and 1,000 companies, highly qualified in their sectors. Macrosectors and technologies represented: energy production and oil & gas industry; logistics and handling; water and food; industry; building; personal security and safety; metallic products.
The companies joining ANIMA are strongly committed to promoting the energy transition in their business and production processes. A working group dedicated to research and application of Hydrogen for Energy Production is also active within the Federation.