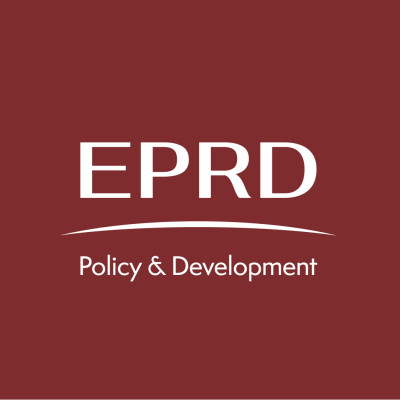 Member
EPRD - Office for Economic Policy and Regional Development
Member
Details
Types:
Consulting Organization
Funding agencies:
ADB, EBRD, EC, EIB, WB, Other, LuxDev, ETF, FRONTEX
Sectors:
Administration, Air & Aviation, Anti-Corruption, Banking, Border Management, Civil Engineering, Civil Society & NGOs, Conflict, Culture, Democratization, Education, Electrical Engineering, Energy, Environment & NRM, Finance & Accounting, Fisheries & Aquaculture, Food Processing & Safety, Food Security, Gender, Grants & Grant Schemes, Health, Human Resources, Human Rights, Humanitarian Aid & Emergency, Industry, Commerce & Services, Information & Communication Technology, Inst. Devt. & Cap. building, Justice Reform, Laboratory & Measurement, Labour Market & Employment, Land & Erosion & Soil, Law, Macro-Econ. & Public Finance, Media and Communications, Micro-finance, Migration, Monitoring & Evaluation, Nuclear, Pollution & Waste Management (incl. treatment), Poverty Reduction, Procurement, Programme & Resource Management, Public Administration, Roads & Bridges, Rural Development, SME & Private Sector, Social Development, Standards & Consumer Protection, Statistics, Tourism, Trade, Training, Transport, Urban Development, Water & Sanitation
About
EPRD Office for Economic Policy and Regional Development (www.eprd.pl) – is a Polish consulting company with headquarters in the city of Kielce, which has been providing its services for over 23 years for international donor organisations worldwide. Since entering the international consulting market in 2004, EPRD has implemented over 800 projects including large, multi-stakeholder technical assistance and capacity building projects as well as framework contracts.
EPRD has led several international consortia within various FWCs, from which the most noteworthy include: FWC SIEA 2018 Lot 4, FWC Commission 2011-2015 Lot 1, FWC Commission 2007-2011 Lot 1, ETF Framework Contracts, EIB Jaspers Framework Contract, DG REGIO Framework Contracts.