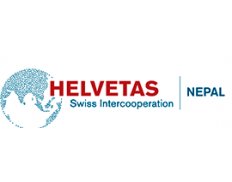 HELVETAS Swiss Intercooperation Nepal
Details
Types:
Consulting Organization
Funding agencies:
ADB, FCDO, EC
Sectors:
Education, Environment & NRM, Rural Development, Water & Sanitation
Other offices:
Bolivia, Sri Lanka, Burkina Faso, Haiti, Guatemala, USA, Mozambique, Pakistan, Honduras, Vietnam, Cameroon, Tanzania, Albania, Benin, Myanmar, Madagascar, Ethiopia, Mali, Vietnam, Tajikistan, Germany, Peru, Kosovo, Laos, Bangladesh, Kyrgyzstan, Switzerland
About
HELVETAS Swiss Intercooperation is a non-profit organization that promotes self-reliant and sustainable development in 32 countries across Africa, Asia, and Latin America. It works towards the promotion of solidarity and fair trade within Switzerland. HELVETAS Swiss Intercooperation is a denominationally and politically independent association, supported by approximately 38'000 members, more than 40'000 sponsors and 15 regional volunteer groups.
HELVETAS Swiss Intercooperation came to Nepal in 1956 and now cooperates with many technical and social organizations in all 75 districts across the country. The organisation works within five working areas, Education and Skills Development, Environment and Climate, Governance and Peace, Rural Economy and Water and Infrastructure.
We aim at creating an environment where people have new choices and become equipped with new skills and abilities to improve their livelihoods. It promotes the principles of decentralization and subsidiarity in decision making, implementation and accountability for development.