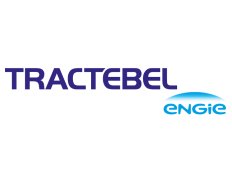 Tractebel Engineering Cheming - Czech Republic
Details
Legal residence:
Czech Republic
Types:
Consulting Organization
Funding agencies:
EBRD, Other
Sectors:
Industry, Commerce & Services
Nr. of employees:
1001-5000
Other offices:
Saudi Arabia, Oman, Vietnam, South Korea, Monaco, Greece, China, Canada, Ethiopia, Cameroon, Nepal, Senegal, UAE, Tunisia, Mexico, Cote d'Ivoire, Bolivia, Nigeria, South Africa, Chile, Thailand, Turkey, Indonesia, Tanzania, Philippines, Singapore, India, Italy, Brazil, Germany, Romania, France, Belgium
About
In 1992 Tractebel Engineering bought the Czech state's shareholding in the design-engineering organisation CHEMING.
Restructuring and integration gave birth to a stable and well-respected engineering company. Today, Tractebel Engineering (CZECH REPUBLIC) has over 50 years' experience in engineering for the chemicals, petrochemicals and manufacturing industries.
From the Czech Republic, Tractebel Engineering (CZECH REPUBLIC) also addresses the demand for engineering and consultancy services in Slovakia.