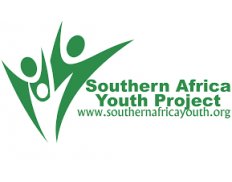 Diepsloot Youth Projects (Southern Africa Youth Project)
Details
Legal residence:
South Africa
Types:
Consulting Organization
Funding agencies:
EC, Other
Sectors:
Education, Inst. Devt. & Cap. building, Labour Market & Employment, Research, Rural Development, Training, Youth
About
SayPro is a non-profit organisation that was established in 2013 with the aim of reducing youth unemployment and empowering young South Africans. Our story is one of dedication and hard work, because we know that young people need opportunities, support, and skills to get the job they want.
We are proud to announce our partnership with Southern Africa Youth Project, one of the largest youth development organisations in South Africa. Together we can make a difference for young people across South Africa!
Our Story: As anyone knows, life's little ups and downs never seem to stop – and they don't even feel good while they're happening! But what if there was an organisation out there that could help you repair your broken heart? SayPro is just that: an organization whose sole purpose is to mend hearts through forgiveness and understanding. While on a mission to bring about global change, SayPro also believes in helping people of all ages get their lives back on track by offering them valuable resources and skills that will help them build brighter futures for themselves.