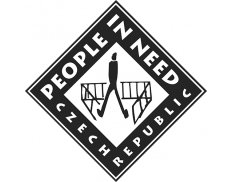 People in Need (Cambodia)
Details
Legal residence:
Cambodia
Funding agencies:
EC, Other
Sectors:
Education, Food Security, Fundraising, Human Rights, Humanitarian Aid & Emergency, Migration, Social Development, Youth
About
People in Need is a non-governmental, nonprofit organization based on the ideas of humanism, freedom, equality and solidarity. Since its inception in 1992, it has evolved and established itself as one of the largest nonprofit organizations in Central Europe, respected primarily for its ability to deliver results in a flexible and effective way. People in Need provides humanitarian aid in crisis areas, combats poverty, empowers civil society, and develops cooperation. It also promotes respect for human rights in the world and, last but not least, it also focuses on education in the Czech Republic and helping fellow citizens living in social exclusion. So far, this organization has been operating in more than 60 cities in the Czech Republic and in more than 50 countries.
People in Need is an NGO based on the ideas of humanism, freedom, equality and solidarity. Since its establishment in 1992, it has become one of the biggest NGOs in Europe. It is respected mostly for its ability to effectively deliver concrete results. People in Need provides humanitarian aid in conflict zones, fights poverty, strengthens civil society and focuses on development cooperation. It also supports human rights around the world and education and social inclusion within the Czech Republic. People in Need has worked in more than 60 cities in the Czech Republic and more than 50 countries around the world. People in Need works in four main areas: Humanitarian Aid and Development Cooperation, Human Rights Support, Social Integration Programs and Educational and Informational Programs. For more information, visit our website at https://www.peopleinneed.cz.
Cambodia is experiencing significant economic growth but, despite this success, remains one of the poorest countries in Southeast Asia, with approximately 30% of its population living below the national poverty line. Moreover, Cambodia is one of the most disaster-prone countries in Asia. People in Need has been working here since 2008 and has helped 60, 000 farm households in 17 provinces so far.
From our office in Phnom Penh, we run all our programmes throughout the country. We support people living in rural areas on their way towards long-term sustainable development, and teach them to use biogas and solar energy. We educate them on livestock breeding as well, and participate in building and strengthening local markets.
In recent years, People in Need has managed to improve healthcare significantly - malnutrition in children from poor families has been reduced and the mortality of women giving their first birth has decreased as well, partly thanks to a practical mobile technology enabling skilled healthcare workers to send voice messages to new mothers and educate them on proper newborn care. We have also been working on improving access to water, sanitation and hygiene, especially through educational programmes in communities.
Through its ongoing disaster risk reduction programmes, PIN focuses on building community resilience necessary for dealing with future disasters. For instance, we have developed an early warning system for disasters. Should the country be hit by a natural disaster, we will provide an immediate response to affected people- like during the floods in 2011 and 2013, or in 2017 when Cambodia was hit by excessive drought.
We collaborate with local organizations and communities, and support initiatives giving the poor a chance to live a better and more sustainable life. For example, we train community health workers or develop apps like iTenure, which helps urban families threatened by forced displacement.