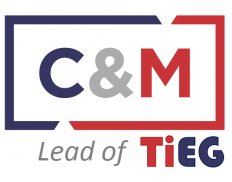 Member
C&M - Consulting and Management
Member
Details
Legal residence:
Slovakia
Types:
Consulting Organization
Funding agencies:
EC, Other, UfM
Sectors:
Administration, Air & Aviation, Architecture, Audit, Civil Engineering, Decentralization & Local Development, Democratization, Inst. Devt. & Cap. building, Justice Reform, Media and Communications, Public Administration, Roads & Bridges, Rural Development, SME & Private Sector, Transport, Water & Sanitation, Water Navigation & Ports & Shipping
Other offices:
Belgium, Kosovo, Czech Republic
Belgium, Kosovo, Czech Republic
About
C&M - Consulting and Management is a dynamic and multi-disciplinary consultancy firm based in the heart of central Europe, providing high-quality services for its primary public sector clients. C&M works closely with EU institutions and other international organizations. Our main clients are national authorities to support the development of more effective regulatory policies and governance structures. Over the last decade, we have grown and expanded our competences and skills to cover a range of policy areas, including communication & media, governance, private sector development, capacity, and institution building.