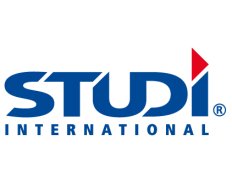 Member
STUDI International
Member
General
Partners/Competitors
•

567
General
Partners/Competitors
•
567
Details
Types:
Consulting Organization, Engineering Firm
Funding agencies:
ADB, AfDB, DFAT, GA Canada, DANIDA, FCDO, EBRD, EC, EIB, IADB, KFW, MCC, NDF, NZAID, SIDA, UNDP, USAID, WB, Other, AFD, BADEA, Enabel, CDB, GIZ, Government, ISDB, LuxDev, MFA Finland, NADB, NORAD, OSCE, OAS, UNOPS, USTDA, US DoS, UN, CoE, SDC, IFAD, UNICEF, WHO, UNIDO, UNEP, FAO, ILO, ETF, UNHCR, UNESCO, CIP, FP7, ACTED, EBA, EIOPA, ESMA, Horizon 2020, NHA, UEMOA, ECOWAS
Sectors:
Agriculture, Architecture, Audit, Civil Engineering, Decentralization & Local Development, Design, Disaster Reduction , Education, Electrical Engineering, Energy, Environment & NRM, Fisheries & Aquaculture, Gender, Health, Land & Erosion & Soil, Livestock (incl. animal/bird production & health), Mapping & Cadastre, Mechanical Engineering, Micro-finance, Monitoring & Evaluation, Programme & Resource Management, Regional Integration, Risk Management (incl. insurance), Roads & Bridges, Rural Development, SME & Private Sector, Social Development, Telecommunications, Transport, Urban Development, Water & Sanitation
About
STUDI International is the international arm of STUDI Group, a privately-owned multidisciplinary engineering firm created in 1970.STUDI International has conducted more than three thousand and five hundred assignments in different fields:
Transport infrastructure: bridges, roads, highways, viaducts, tunnels, exchangers, airports
Urban development: design and management of water systems, housing and city planning,
Land use development and planning,
Buildings and civil works: design and analysis of structures, electricity, sanitary, and air-conditioning systems,
Harbors and costal developments,
Environmental and impact studies,
General studies: economic, financial, institutional, and strategic studies as well as social development projects,
Rural development: dams, wells, diggings, and irrigation systems,
Water supply and sanitation networks, treatment and pumping stations.