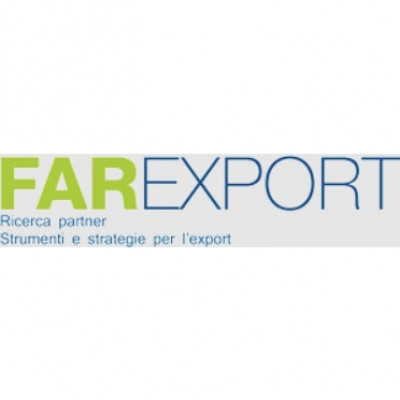 Member
I.P.I. ISTITUTO PROMOZIONALE PER L'INDUSTRIA SRL
Member
Details
Types:
Consulting Organization
Sectors:
Industry, Commerce & Services
About
We help companies in finding new customers and new foreign markets
As you know, the success of a company today is also linked to international trade: limiting oneself to the usual market can no longer be enough! The global balance, the dynamics of the business, the competition, the market needs, the target audience have now changed. This challenge cannot be overcome by leaving it to chance or by trying your luck: you need precise knowledge, planning , marketing strategies .
This is where FarExport comes from: since 2016 our goal is to help you find new markets where to export your products, to do it in a professional and structured way .
Thanks to a solid network of qualified contacts (Italians and others) residing all over the world, we are able to assist your company through targeted analysis and coaching in order to identify new business partners with greater precision .
With Confindustria Vicenza , moreover, we put at your disposal a team of experts in tax, customs and contractual issues to solve the technical difficulties you may encounter.

Our goal, however, is not only to provide you with the support you need to achieve new results, but to increase your awareness and autonomy .
We can carry out for you a simple market survey or a search for potential contacts interested in your products.
Or we can pass on to you and your collaborators a working method , which you will then be free to use independently , adapting it to new opportunities and specific objectives.