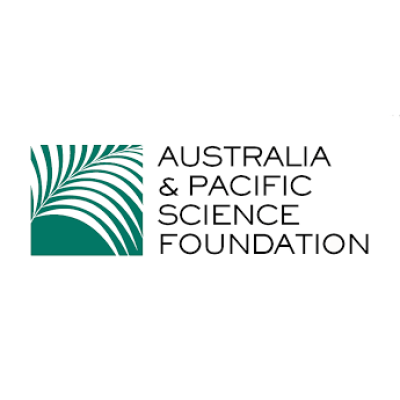 Australia & Pacific Science Foundation
Details
Legal residence:
Australia
Sectors:
Environment & NRM, Research, Science & Innovation
About
In the early 1960s a group of benefactors established the New Guinea Biological Foundation and invested trust funds in a cocoa plantation at Arawa, Bougainville. This foundation funded a variety of projects aimed at the promotion, advancement and study of biological science in all its branches. Later, in 1985, another foundation was formed in addition to the New Guinea Biological Foundation, to broaden the geographic location of projects to Australia and other countries in the southwest Pacific.
In 2000, the Australia and Pacific Science Foundation was established to sponsor activities within Australia and managed by Australian entities. In 2005 sponsorship was extended to include projects with components within the south west Pacific, managed by Australian institutions or other entities within those countries.