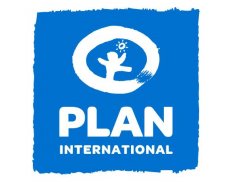 Plan International (Canada)
Details
Funding agencies:
GA Canada, Other
Sectors:
Civil Society & NGOs, Education, Gender, Health, Youth
Nr. of employees:
201-500
Other offices:
Fiji, Lebanon, Sri Lanka, Liberia, Italy, Mali, South Sudan, Zambia, Jordan, Togo, Nigeria, Japan, Ethiopia, Nepal, Mozambique, Benin, Malawi, France, Egypt, Central African Republic, Hong Kong, Rwanda, Burkina Faso, Guinea-Bissau, Myanmar, Zimbabwe, Ghana, Pakistan, Philippines, Guinea, Vietnam, Paraguay, Honduras, Peru, El Salvador, Colombia, Nicaragua, Guatemala, Ecuador, Brazil, Bolivia, Dominican Republic, Indonesia, Bangladesh, India, Spain, Ireland, Cambodia, Uganda, Niger, Kenya, Haiti, Cameroon, Sierra Leone, Belgium, Finland, Sweden, Germany, Australia, UK
About
Plan is a global movement for change, mobilizing millions of people around the world to support social justice for children in developing countries.
Founded in 1937, we are one of the world's oldest and largest international development agencies, working in partnership with millions of people around the world to end global poverty. Not for profit, independent and inclusive of all faiths and cultures, we have only one agenda: to improve the lives of children.
Plan works in 69 countries around the globe, including 50 developing countries across Africa, Asia and the Americas. We give children, families and communities the tools they need to break the cycle of poverty and build sustainable solutions for improving their own lives.
Plan is also the organization behind Because I am a Girl, a global initiative to end gender inequality, promote girls' rights and lift millions of girls – and everyone around them – out of poverty.