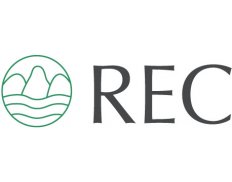 REC - Regional Environmental Center for Central and Eastern Europe (HQ)
General
Partners/Competitors
•

676
General
Partners/Competitors
•
676
Details
Types:
Consulting Organization
Funding agencies:
GA Canada, EBRD, EC, EIB, SIDA, UNDP, WB, Other, MFA Finland, FP7, Horizon 2020
Sectors:
Civil Society & NGOs, Environment & NRM
About
The Regional Environmental Center for Central and Eastern Europe (REC) is an international organisation with a mission to assist in addressing environmental issues. The REC fulfils this mission by promoting cooperation among governments, non-governmental organisations, businesses and other environmental stakeholders, and by supporting the free exchange of information and public participation in environmental decision making.
The REC actively participates in key global, regional and local processes and contributes to environmental and sustainability solutions within and beyond its country office network, transferring transitional knowledge and experience to countries and regions.
Shortlists/Awards • 157
Current Shortlists • 0