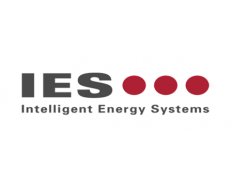 Member
Intelligent Energy Systems Pty Ltd.
Member
Details
Legal residence:
Australia
Types:
Consulting Organization
Funding agencies:
ADB, WB, AFD, GIZ, UNOPS, ECOWAS
Sectors:
Energy, Information & Communication Technology
About
Intelligent Energy Systems (IES) is an established Australian energy advisory and consulting company providing specialised wholesale market services to organisations dealing in energy markets for over 30 years. We specialise in taking systematic approaches to solving problems in energy markets requiring consideration of policy, legislation, due diligence, project feasibility, strategy, trading, portfolio valuation, economics, finance and engineering. IES also has a software division with a proven track record in market modelling, design and implementation of generic and customised IT systems used by electricity market operators, transmission companies, market regulators, generators and retailers in Australia\'s energy industry and through out South East Asia, undertaking detailed projects in Cambodia, Indonesia, Korea, Malaysia, Philippines, Singapore, Thailand and Vietnam. The types of advisory work IES undertakes includes:
Energy market studies and projections - developing forecast projections of electricity market prices and generation patterns to support due diligence investment decisions;
Expert advice on energy policy and regulatory framework - reviewing market governing legislation, energy policies and market structure for all levels of government and advising on institutional arrangements;
Advice on renewable energy and carbon policies - modelling the operation of renewable energy schemes, projecting renewable energy certificate prices, carbon mitigation strategies and assessing the impacts of carbon reduction policies;
Advice on wholesale electricity market design and implementation issues - enhancing electricity market rules for efficient economic outcomes, assistance in the design and implementation of market systems;
Investor transactional support services and risk assessments - including detailed asset and portfolio valuations, conducting project and market due diligence;
Undertaking audits of electricity market systems - encompassing trading systems, market clearing/dispatch engines, metering systems and market settlement systems;
Development IT system requirements and development of IT tender documents - customising the development of IT business requirements for electricity market systems and IT systems for market participants; and
Workshops and training on energy markets - tailoring and conducting face to face educational workshops with our highly experienced consultants.
ES consultants have skills spanning economics, finance, strategy, trading, policy development, engineering, optimisation, and are experts in developing mathematic, economic and analytical models. IES has established tools to model energy markets and maintains an extensive database of energy market data used to support our consulting work. We also monitor and maintain current and up to date information on renewable and non-renewable technology costs with associated fuel prices.
Historically IES provides advisory services to clients mainly in our home market of Australia, however directly due to our Australian market deregulation experience increasingly we are penetrating very broadly across Asia as these energy markets evolve toward semi-deregulated states, making us one of the few subject matter experts across the region. Our client base includes generators, transmission companies, distribution companies, infrastructure investors and funds, demand-side response businesses, end-users, state and national regulators, electricity market operators, investment banks, energy departments, and other government departments.