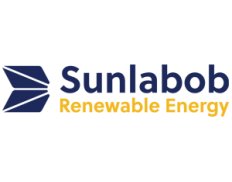 Member
Sunlabob Renewable Energy Company Limited
Member
Details
Types:
Consulting Organization
Funding agencies:
ADB, NDF, UNDP, WB, Other, CDB, IFAD, ComSec, BEIS, SCI
About
We're all about making lives better, starting with electrification.
We focus on renewable energy applications that are technically, economically, socially and environmentally sustainable.
Sunlabob started out in Laos in 2001 as an award-winning pioneer in rural electrification. In the 2010's, with venture capital backing, focus shifted to the competitive international solar-procurement market. In 2019 Sunlabob re-organised as a UK registered company to provide a full range of renewable energy services from consultancy to hardware supply and turnkey solutions. Today, we're proud to serve governments, development agencies, NGOs and the private sector, helping to deliver sustainable renewable energy projects from Africa and Asia to the South Pacific.
Over 13% of the world's population still have no access to electricity. Typically, these are also the poorest, most deprived communities. Electrification is a powerful driver for development. In addition to the safety, environmental and health benefits of replacing fuels like kerosene, electricity provides access to communications, learning resources, medical support and helps facilitate local micro-businesses.
Often, even where there is access to an electricity grid or generator, reliability and cost can be powerful incentives to adopt localised renewable-energy alternatives, especially if selling surplus electricity is a possibility.
Overriding all of this is our collective responsibility to reduce our reliance on fossil fuels and fight climate change.
Sunlabob provides full-spectrum support for renewable energy projects, from "soft" consultancy, design, training and monitoring services to "hard" supply, installation and maintenance.
We're experienced in on and off-grid electrification, from grid-tied solar rooftops to solar farms and solar-lanterns to decentralised mini-grids, including water pumps, vaccine fridges and many other renewable energy applications.
Common to all these activities is our trademark engagement with community stakeholders, commitment to quality components and encouraging sustainability through entrepreneurship.
Please tell us how we can help you?