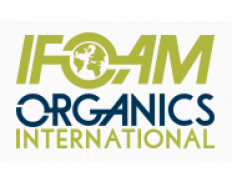 Member
IFOAM-International Federation of Organic Agriculture Movements
Member
Details
Types:
Consulting Organization
Funding agencies:
ADB, EC, SDC
Sectors:
Advocacy, Agriculture, Food Processing & Safety
About
The mission of IFOAM - Organics International is to lead change, organically.
Our goal is the broad adoption of truly sustainable agriculture, value chains and consumption in line with the principles of organic agriculture.
IFOAM - Organics International contributes to an increased:
* Uptake of organics agriculture and similar approaches, certified or non-certified;
* Number of organic operations that move from good practices towards best practice;
* Number of agriculture operations that are becoming more sustainable and integrate organic principles and methods.
Leading the organic movements worldwide, IFOAM - Organics International implements the will of its broad-based constituency - from farmers' organizations to multinational certification agencies, ensuring the credibility and longevity of organic agriculture as a means to ecological, economic and social sustainability.
Job type:
Contract, 12 months +