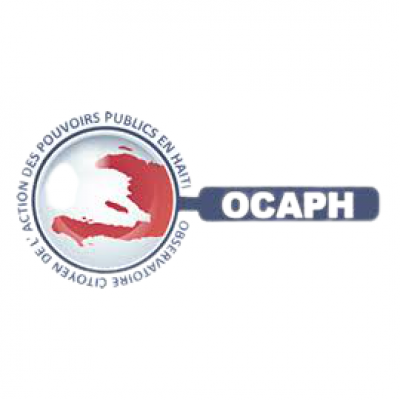 OCAPH - Observatoire Citoyen de l'Action des Pouvoirs publics
Details
Sectors:
Civil Society & NGOs
About
Created in 2009, the Citizen Observatory for Action by Public Authorities in Haiti (OCAPH) is one of the few citizen watchdog organizations in Haiti that advocates for public authorities to respond to the needs expressed by citizens. We monitor and evaluate the actions of the 3 powers of the state with the participation of citizens. Our very first project in 2009 was to organize a series of meetings in city halls between civil society groups and government officials to discuss issues such as judicial reform, corruption, human rights man, the status of women. After the devastating earthquake of 2010, we advocated for assistance in Haiti to be provided transparently and efficiently.
In 2011, we produced the nation's first citizens' guide to the national budget process. From 2012 to 2014, we used the guide to carry out the training of grassroots organizations. During the 2015 election year, on May 18, 2015, we conducted the first citizen survey using cell phones; which allowed a participation of more than 15,000 citizens and for the legislative elections, on August 9, we organized a citizen action of crowdsourcing which made it possible to observe the elections using cell phones.