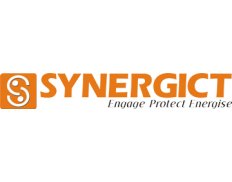 About
Welcome to Synergict, your leading provider of emergency backup power (UPS) systems and renewable solar Photovoltaic (PV) solutions.

We are a UPS power protection and renewable energy project company specializing in the provision of UPS equipment, installation and site commissioning, consultation and project management of secure and sustainable power technologies.

Providing a gateway to IT and network managers, facilities managers, project designers and consultants, we focus on a complete premium range of power quality solutions uniquely encompassing power quality improvement & power protection from a single-server computing environment to multi-site infrastructure redundant power. Through our extensive knowledgebase, we undertake advance engineering design to customize a power solution to meet special applications that cannot be met by standard out-of-the-box systems. Our specialist knowledge is also extended to sustainable energy conversion project from renewable source where we can provide consultation with emphasis on project management of solar photovoltaic power plants and product suitability search of domestic micro-generation solutions.
Recruitment Overview
No information available