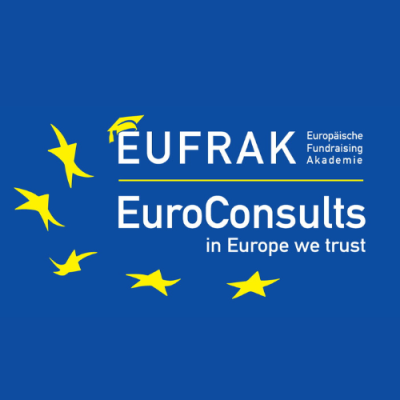 EUFRAK-EuroConsults Berlin GmbH
Details
Types:
Consulting Organization
Sectors:
Fundraising, Grants & Grant Schemes
About
EUFRAK-EuroConsults Berlin GmbH - is one of the leading German institutions in the field of education and advice on European funding. We have represented this vision since the foundation of the company and are very proud to participate in the construction of a common Europe of people and common values. Our mission is to make the opportunities that Europe offers visible to our clients, and not only in financial terms. We want you to benefit from our expertise. That is why today, as a for-profit company, we continue to support organizations that strive less for profit and more for value.