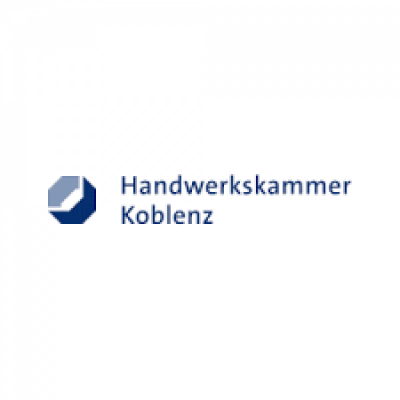 Chamber of Skilled Crafts of Koblenz
Details
Sectors:
Industry, Commerce & Services
Nr. of employees:
201-500
About
As a self-governing business institution, Chamber of Skilled Crafts of Koblenz provides services for the trades in the Middle Rhine region.
They are an independent body through which the crafts and trade sector administers itself. With its staff of 290 the chamber acts as a service center for small and medium sized craft and trade enterprises in the northern part of the state of Rhineland-Palatinate.
The chamber's activities and skills especially refer to initial vocational training, further education, consulting services and representation of skilled crafts. The HwK Koblenz provides extensive advisory services for member enterprises. Its experts offer competent and generally free advice in the fields of VET, business and quality management, law etc..