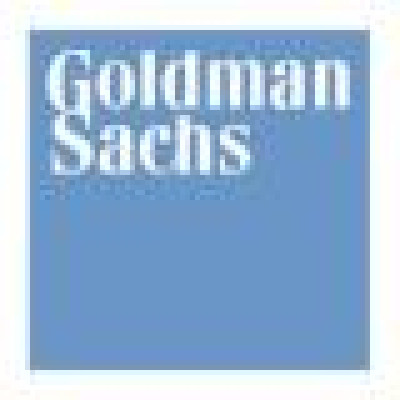 Details
Sectors:
Civil Society & NGOs, Social Development
About
The Office of Corporate Engagement of Goldman Sachs advances the firm's objective to make a difference in its philanthropy by programming and coordinating charitable activities.
There are sevearl ways the company makes a difference: through financial support, volunteering endeavors, and partnerships with nonprofit organizations worldwide.
Our Approach to Philanthropy
Goldman Sachs and its people are committed to helping in communities where we work and live, and in places more distant, where our ideas, people and resources can make a difference. By pioneering initiatives and supporting programs that help solve crucial social and environmental issues, we commit ourselves to taking philanthropic action based on discipline, innovation and a strategic approach over the long term. Philanthropy is deeply ingrained in our firm's culture -- our contributions help create significant change and far-reaching success.
In all of our philanthropic investments, we adhere to four guiding principles:
Align with our core business by focusing on economic growth and community engagement.
Establish networks of nonprofit and educational partners who have world-class expertise and experience.
Rigorously measure results.
Engage the time and talent of the people of Goldman Sachs at all levels of the firm.
Here are a number of programs of our programs:
| | |
| --- | --- |
| | 10,000 Women is a five-year initiative to provide a business and management education to underserved female entrepreneurs in developing and emerging markets |
| | Goldman Sachs 10,000 Small Businesses is an investment to help small businesses create jobs and economic opportunity by providing greater access to business education, financial capital, and business support services. |
| | Goldman Sachs Gives is a donor-advised fund, from which current and former Goldman Sachs partners can recommend grants to qualified nonprofit organizations. |
| | Community TeamWorks is our global volunteer initiative that allows our people to take a day out of the office and spend it volunteering with local nonprofit organizations. |
The Group
The Goldman Sachs Group, Inc. is a leading global investment banking, securities and investment management firm that provides a wide range of financial services to a substantial and diversified client base that includes corporations, financial institutions, governments and high-net-worth individuals.
Founded in 1869, the firm is headquartered in New York and maintains offices in all major financial centers around the world.
BUSINESS SEGMENT
| | | | |
| --- | --- | --- | --- |
| Investment Banking | Institutional Client Services | Investment and Lending | Investment Management |
| We provide a broad range of investment banking services to a diverse group of corporations, financial institutions, investment funds and governments. Services include strategic advisory assignments with respect to mergers and acquisitions, divestitures, corporate defense activities, risk management, restructurings and spin-offs, and debt and equity underwriting of public offerings and private placements, including domestic and cross-border transactions, as well as derivative transactions directly related to these activities. | We facilitate client transactions and make markets in fixed income, equity, currency and commodity products, primarily with institutional clients such as corporations, financial institutions, investment funds and governments. We also make markets in and clear client transactions on major stock, options and futures exchanges worldwide and provide financing, securities lending and other prime brokerage services to institutional clients. | We invest in and originate loans to provide financing to clients. These investments and loans are typically longer-term in nature. We make investments, directly and indirectly through funds that we manage, in debt securities and loans, public and private equity securities, real estate, consolidated investment entities and power generation facilities. | We provide investment management services and offer investment products (primarily through separately managed accounts and commingled vehicles, such as mutual funds and private investment funds) across all major asset classes to a diverse set of institutional and individual clients. We also offer wealth advisory services, including portfolio management and financial counseling, and brokerage and other transaction services to high-net-worth individuals and families. |