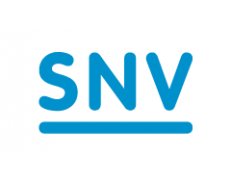 Details
Types:
Consulting Organization
Sectors:
Food Security, Other, Poverty Reduction
Other offices:
Burkina Faso, South Sudan, Cambodia, Bhutan, Zimbabwe, Mozambique, Laos, Nepal, Kenya, Ethiopia, Benin, Albania, Nicaragua, Niger, Peru, Netherlands, Ecuador
About
SNV is a not-for-profit international development organisation founded in 1965. Today we have built a long-term, local presence in 38 countries across Asia, Africa and Latin America. We support people to access and develop the capabilities, services and opportunities required to live healthy, productive and fulfilling lives, while sustainably using the natural resources they depend on.
We help to alleviate poverty by increasing people\'s income and employment opportunities in specific productive sectors, as well as improving their access to basic services including water, sanitation and hygiene, and renewable energy.
In 2013 SNV Uganda contributed to improved income, food security, employment and use of basic services for 1.1 million people.
No Partners and Competitors found for this organization.
Full access to Partners and Competitors information is provided to Members only.
Please contact our Membership Department for more information on how to become a member.