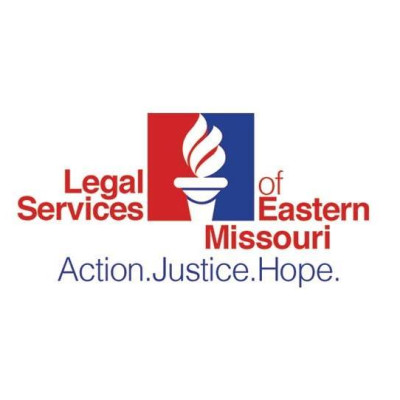 Legal Services of Eastern Missouri
About
About
Our promise to the community is ACTION. JUSTICE. HOPE. We ACT for others; we are a voice for JUSTICE; and our actions provide HOPE.
Our Mission
Legal Services of Eastern Missouri advances justice through legal representation, education and supportive services. We partner with the community to improve lives, promote fairness and create opportunities for those in need.
What We Do
Since 1956, we have provided free legal help for more than 1 million low-income individuals/families with civil issues impacting housing, family law, public benefits, consumer fraud, healthcare, children's well-being, special education and relief from domestic violence. In recent years, services have expanded to address the specific needs of immigrant and refugee families, veterans, community economic development and small-business and minority entrepreneurs. Legal Services now has four offices – St. Louis City, St. Louis County, Hannibal and Union – that serve 21 Missouri counties from the Iowa border to Potosi.
History
The first organized response to the civil legal needs of indigent residents of St. Louis occurred in 1935 when the city and the Bar Association of St. Louis established a volunteer legal aid bureau. The bureau became The Legal Aid Society for the City and County of St. Louis, and was incorporated as a non-profit organization in 1956. The national Legal Services Corporation was created in 1974 to take over the function of providing funding to local legal services programs. In 1977, our name was changed to Legal Services of Eastern Missouri. In 1993, we merged with Legal Services of Northeast Missouri in Hannibal, expanding our service area to 21 counties. In 2001, a Union office was opened to serve residents in Franklin, Warren, Lincoln and Washington counties.