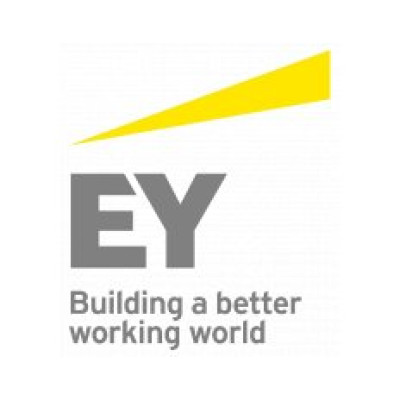 Member
EY - Ernst & Young (Rwanda)
Member
Details
Types:
Consulting Organization
Sectors:
Programme & Resource Management
Other offices:
Maldives, Suriname, Saint Lucia, Malaysia, Bangladesh, Switzerland, Guatemala, China, Israel, Kosovo, Cape Verde, New Zealand, Fiji, Armenia, Guam, Japan, Bolivia, Uruguay, Ecuador, Lebanon, Nicaragua, Slovenia, Malta, Estonia, Cyprus, Angola, Morocco, Bosnia and Herzegovina, Panama, Norway, South Korea, Mexico, Canada, Cote d'Ivoire, Chile, Peru, Uzbekistan, Afghanistan, USA, Albania, Italy, Laos, Mauritius, Sri Lanka, Sweden, Denmark, Montenegro, Honduras, Zambia, UAE, Austria, Slovakia, Qatar, Tunisia, Russia, Costa Rica, Spain, Netherlands, India, Trinidad and Tobago, Pakistan, Nigeria, Malawi, Gabon, Congo, Palestine / West Bank & Gaza, Philippines, Poland, Luxembourg, Mozambique, Portugal, Georgia, Namibia, Benin, Colombia, Kazakhstan, Kyrgyzstan, Paraguay, Tanzania, Singapore, Czech Republic, Botswana, Cambodia, Kenya, Uganda, Germany, Madagascar, Italy, Moldova, Dem. Rep. Congo, Ethiopia, Ukraine, Jordan, Greece, Hong Kong, South Africa, North Macedonia, Jamaica, Iraq, Indonesia, Hungary, Croatia, Romania, Australia, Senegal, Brazil, Azerbaijan, Turkey, Zimbabwe, Serbia, Latvia, Ghana, Argentina, Bulgaria, Guinea, Lithuania, Belarus, Algeria, France, Armenia, Vietnam, Egypt, Belgium, UK
About
At EY, our purpose is Building a better working world. The insights and quality services we provide help build trust and confidence in the capital markets and in economies the world over. We develop outstanding leaders who team to deliver on our promises to all our stakeholders. In so doing, we play a critical role in building a better working world for our people, for our clients and for our communities.