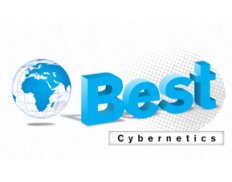 Details
Types:
Consulting Organization
Sectors:
Design, Education, Information & Communication Technology, Marketing, Monitoring & Evaluation, Regional Integration, SME & Private Sector, Training, Youth
About
BEST CYBERNETIC was established in 2009 as a private owned Software, Consulting and Training company. BEST CYBERNETICS aims to develop programs on the use and application of Information Technology and Communication (ICT) in the Education, Training and Business sectors.
The company aims to answer three fundamental needs of educational institutions and businesses:
Development of technical skills enabling them to compete in the knowledge-based economy.
Facilitate the transition from University and/or Vocational education to the industry.
Promoting partnerships between Vocational education schools and businesses.
The activities of BEST CYBERNETICS are focused on the following areas:
Design and Development of eLearning training content for Web Based Training and Blended learning within SMEs and VETs
Installing – Hosting – Customizing eLearning platforms – Organising eLearning courses
Database design and development
Development of custom software applications
E-Commerce
Web site design and development
ICT Consulting services
ICT Training services
Internet Marketing
Multimedia applications
The company\'s consulting services include the preparation of technical specifications for the implementation of EU projects as well as guidance related to Project Management.
Best Cybernetics has expertise and significant know-how in European and National Funding. The organization has experience in research activities and studies, in training curriculum development, in the development of websites, web portals, online tools and materials, which have been pilot tested by different target groups. It has been also the coordinator of Dissemination and Exploitation activities.
The working team of BEST CYBERNETICS consists of engineers, computer scientists, teachers, educators and psychologists with experience in education (at any level) and knowledge of technology and e-learning.
The company's target public is wide: the company cooperates with public and private entities and the audience goes from children at school to seniors, students and vocational trainees, trainers and professionals from different sectors. With its partners BEST CYBERNETICS has developed products and tools for language learning, entrepreneurship and innovation, health and wellbeing, and also for specific industries, such as footwear and catering.