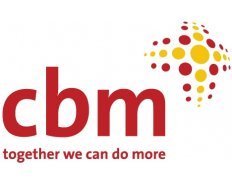 CBM Christoffel-Blindenmission Christian Blind Mission e.V.
Details
Funding agencies:
FCDO, EC, USAID, Other, GIZ, WHO
Sectors:
Civil Society & NGOs, Education, Health, Human Rights, Humanitarian Aid & Emergency, Monitoring & Evaluation, Poverty Reduction, Programme & Resource Management, Social Development, Training
Nr. of employees:
501-1000
Other offices:
Zimbabwe, Kenya, Philippines, Vietnam, Malawi, Indonesia, Tanzania, Cameroon, Switzerland, Togo, South Africa, Uganda, Nigeria, Ireland, New Zealand, Italy, UK, Switzerland, USA, Australia
About
CBM is an international Christian development organisation, committed to improving the quality of life of persons with disabilities in the poorest countries of the world. Based on its Christian values and over 100 years of professional expertise, CBM addresses poverty as a cause, and a consequence, of disability, and works in partnership to create a society for all. It is the largest organization for persons with a disability in low income countries, and reaches over 10 million persons per year. In 2008, CBM supported over 1000 projects in the world's marginalised communities. CBM's areas of work include preventing and curing diseases which lead to disability through community health and medical services; education and community rehabilitation programmes for people with a disability; and promoting the rights and inclusion of persons with a disability.