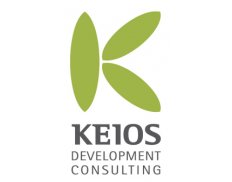 Member
Keios Development Consulting
Member
Details
Types:
Consulting Organization
Funding agencies:
ADB, AfDB, EC, IADB, WB, Other, CDB, Government
Sectors:
Architecture, Culture, Design, Education, Mapping & Cadastre, Tourism, Urban Development
About
Keios is a multidisciplinary consulting company providing planning, design and technical assistance services in the fields of urban and regional development, cultural heritage and sustainable tourism.
Keios is an independent company established in 1984 in Rome, Italy. Since then, we have successfully undertaken a wide range of development projects in different countries, ranging from countrywide strategies to individual site planning and design.
Throughout the world, we have delivered high quality services in many areas including countries of the Mediterranean, the Middle East, South Asia, Sub-Saharan Africa and the Caribbean.
Our services cover a full range of planning scales, from laws and policies, nation-wide master-plans, regional and urban plans, to urban upgrading and regeneration projects, destination development plans and feasibility studies. These activities are carried out in our leading sectors of sustainable tourism, urban development and cultural heritage, often with a holistic approach.
We always aim at sustainability by integrating a strong participatory approach and a focus on environmental conservation and social inclusion.
Our permanent team is composed of architects, planners, designers, managers, technicians and administrative staff. We work in collaboration with a well-established network of international partners sharing values, approaches and working methods. We are able to quickly mobilize high-qualified, multi-disciplinary teams in a wide range of disciplines through a number of resources, including a trusted inner circle of permanent consultants and a wide roster of experts.
In all our work, we are committed to understanding the challenges of our clients and delivering excellence in professional services, with a specific focus on contributing to the achievement of the Sustainable Development Goals of the 2030 UN Agenda.
To find out more, please visit www.keios.it and check our pages on Facebook (https://it-it.facebook.com/keiossrl/) and LinkedIn (https://it.linkedin.com/company/keios-development-consulting).