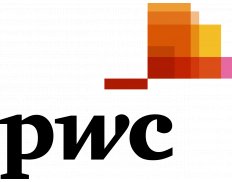 PwC - PricewaterhouseCoopers (France)
Details
Types:
Consulting Organization
Funding agencies:
AfDB, EBRD, EC, WB, Other, AFD, GIZ, LuxDev, CoE, FP7, ESMA, Horizon 2020, CEB
Sectors:
Audit, Finance & Accounting
Nr. of employees:
1001-5000
Other offices:
Benin, Poland, Japan, Rwanda, Caribbean Netherlands, Venezuela, Turks and Caicos, Turkmenistan, Taiwan, Eswatini (Swaziland), South Korea, Sierra Leone, Senegal, Puerto Rico, Oman, New Caledonia, Monaco, Maldives, Malawi, Libya, Kyrgyzstan, Kuwait, Israel, Isle of Man, Ireland, Guinea, Guatemala, Aruba, Algeria, Bahrain, Fiji, Equatorial Guinea, El Salvador, Ecuador, Costa Rica, Congo, Channel Islands, Chad, Cayman Islands, British Virgin Islands, Bermuda, Belarus, Bangladesh, Chile, Peru, Gibraltar, Zimbabwe, Saudi Arabia, Switzerland, Zambia, New Zealand, UAE, Greece, Finland, Denmark, Canada, Austria, Laos, Honduras, Indonesia, Hong Kong, Morocco, Tunisia, Papua New Guinea, Myanmar, Japan, Uganda, Singapore, Pakistan, Bahamas, Liberia, Sudan, Lebanon, Barbados, Spain, Mexico, Egypt, Thailand, Norway, Angola, Portugal, Georgia, India, Nicaragua, Ghana, Kenya, Jamaica, Germany, Argentina, Ecuador, Bolivia, Trinidad and Tobago, Colombia, Paraguay, Uruguay, Moldova, Romania, Australia, Russia, Nigeria, Cape Verde, Botswana, USA, France, Italy, Gabon, Cambodia, Namibia, Costa Rica, Mozambique, Madagascar, Cameroon, Philippines, Netherlands, Dem. Rep. Congo, Dominican Republic, Palestine / West Bank & Gaza, Kosovo, Slovenia, Slovakia, Poland, Montenegro, Malta, Lithuania, Latvia, Estonia, Cyprus, Bulgaria, Bosnia and Herzegovina, Cote d'Ivoire, Vietnam, China, Saint Lucia, Mongolia, Luxembourg, Tanzania, Czech Republic, Hungary, South Africa, Brazil, Iraq, Panama, Azerbaijan, North Macedonia, Malaysia, UK, Mauritius, Kazakhstan, Sweden, Turkey, Serbia, Sri Lanka, Jordan, Albania, Armenia, Croatia, Belgium, Ukraine, Uzbekistan
About
PwC helps its clients to anticipate and benefit from the opportunities that arise. For this, we deploy an approach based on proximity and listening to your teams through a multidisciplinary and human-oriented innovation. It relies on unique expertise and experiences ( DIVN , Experience Center, Delta Room , etc.) to answer your problems and guide your company from the definition of the strategy to its execution.
In this complex and changing environment, we build relationships of trust between economic actors on a daily basis. We are building the foundation of a virtuous ecosystem by helping our customers protect themselves against risks and cyber risks and by securing data, exchanges and transactions.
This approach is based on a Code of Conduct , shared by all PwC associates and associates. Ethics and values PwC( act with integrity , Make a Difference , Care , Work Together , Reimagine the can ) animate the teams that place every day in the heart of every action to make a difference.
From consulting to auditing, auditing, transaction services, risk management ..., our mission is to ensure the development of our clients' activities in France and within our international network . It is also about defending their interests and coordinating their risk management, independence and quality assurance policies. This promise is based on a collaborative work environment and the will to constantly reinvent our ways of working for the benefit of our customers. The acquisition of Datasio , Toulouse start-up specializing in big data and helping our teams better support each of their customers in its digital transformation is the proof.