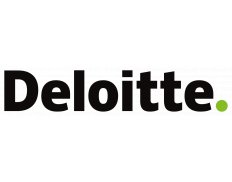 Deloitte (India)
General
Partners/Competitors
•

368
General
Partners/Competitors
•
368
Details
Types:
Consulting Organization
Funding agencies:
ADB, FCDO, EC, IADB, KFW, USAID, WB, Other, GIZ, UNOPS, ComSec
Sectors:
Audit, Energy, Finance & Accounting, Inst. Devt. & Cap. building, Public Administration, SME & Private Sector
Nr. of employees:
5001-10000
Other offices:
Burundi, South Sudan, Pakistan, Tunisia, India, Thailand, Israel, New Zealand, Timor-Leste, Togo, Germany, Bangladesh, Lebanon, Saudi Arabia, Iceland, Finland, Malta, Malaysia, Lithuania, Latvia, Estonia, El Salvador, Cambodia, Austria, Gabon, Malawi, Madagascar, Congo, Morocco, Slovenia, Jordan, Papua New Guinea, Tunisia, Cayman Islands, Bermuda, US Virgin Islands, Barbados, Mauritius, Belarus, Algeria, Dem. Rep. Congo, Uzbekistan, Japan, Sweden, Philippines, Ireland, Indonesia, Venezuela, Honduras, Guatemala, Dominican Republic, Chile, Canada, Ecuador, Switzerland, Denmark, Australia, Italy, Trinidad and Tobago, Singapore, China, Zambia, Ghana, Germany, Zimbabwe, South Korea, Portugal, Peru, Armenia, Panama, Greece, Palestine / West Bank & Gaza, UK, Bolivia, Slovakia, Norway, Angola, Benin, Mongolia, Namibia, Montenegro, Paraguay, Bosnia and Herzegovina, UAE, Tajikistan, Uruguay, Kyrgyzstan, Colombia, Mexico, Brazil, Cameroon, Luxembourg, Nigeria, Botswana, Cyprus, Nicaragua, Moldova, Uganda, Spain, Tanzania, Mozambique, Egypt, Kazakhstan, Bulgaria, Turkey, North Macedonia, Kenya, Bahrain, Jamaica, Gambia, South Africa, Romania, Costa Rica, Ukraine, Kosovo, France, Russia, Argentina, Caribbean Netherlands, Serbia, Croatia, Belgium, Azerbaijan, Cote d'Ivoire, Albania, Netherlands, Georgia, Poland, Czech Republic, Hungary, Vietnam, Senegal, USA
About
In India, Deloitte offers a range of Audit & Enterprise risk, Tax, Consulting and Financial advisory services across thirteen cities.

Our existence for over a century in the Indian professional arena supplements the technical proficiency of the client service teams to create powerful business solution tailored to the client's need.

We focus on clients. We take pride in our ability to provide quality services - whether they are an owner-managed business or a large multinational corporation. We are a multi-skilled, multi-disciplined firm, offering clients a wide range of industry-focused business solutions.

We recruit the brightest and the best - whatever their specialisation. We combine the dynamism and fluid-thinking of the young graduate, with the business knowledge and insight of the seasoned executive. Investing in our people means our clients get world-class expertise to solve their complex business problems.