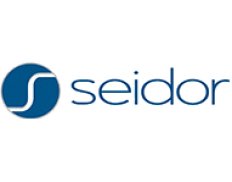 Member
Details
Types:
Consulting Organization
Funding agencies:
AfDB, EC, EIB, IADB, WB, Other, EBA, EIOPA, ESMA
Sectors:
Information & Communication Technology
Nr. of employees:
1001-5000
About
SEIDOR, is a Multinational Spanish ICT leader Company, settle in Barcelona (Spain), present in the market for more than 30 years, Seidor is a 100% Spanish capital group dedicated to providing integrated solutions in the field of information technology within the new digital environment. With sales of euro 315 million in 2016 and a staff of over 4.000 professionals, with offices in Europe, Africa, U.S.A, Middle East and in LATAM.
Since 1983, we have developed Management Software, both with ERP technologies and with tailored solutions. As may be checked in our references, we have performed projects both in the private and the public sector, in big corporations and in smaller organizations. We have over 3.700 qualified professionals with a high knowledge of customer needs, a strong commitment to service and business insight, and a continuous training to maintain this high level of expertise and a wide range of knowledge.