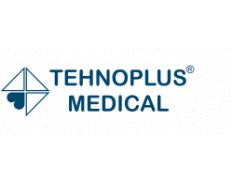 Details
Funding agencies:
WB, Other, SDC
About
The company TEHNOPLUS MEDICAL has as main activity: production, marketing and service of medical equipment .

The company was founded in 1993 under the name of TEHNOPLUS SERVICE , having as main activity the medical equipment service .

In 1996 , the COMMERCIAL DEPARTMENT was founded by the representation of famous European producers in Romania.

In 2000, it has its own office, which includes commercial offices, service and production workshops and a permanent showroom .

The company started its own production of equipment for the supply of medical gases, electricity and lighting in 2002 . In 2003, the company began production of aseptic wash basins for surgical hand washing , and one year later it produced sterile water systems by microfiltration .

The equipment and products manufactured by TEHNOPLUS MEDICAL are manufactured in accordance with international standards . In 2003, the company implemented the ISO 9001 Quality Management , in 2006 the company was certified according to the Directive 93/42 / EEC, and in 2007 the CE marking was obtained and the ISO 13485: 2003 standard was implemented .

Since January 7, 2011, the company has changed its name from TEHNOPLUS SERVICE to TEHNOPLUS MEDICAL to demonstrate its full involvement in the medical field.