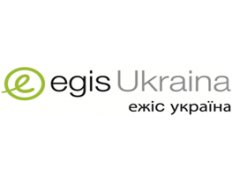 Member
Egis Ukraine (Formerly Euro-Ukraina Consulting LLC)
Member
General
Partners/Competitors
•

138
General
Partners/Competitors
•
138
Details
Types:
Consulting Organization
Funding agencies:
EBRD, EC, EIB, WB, UNOPS, NEFCO
Sectors:
Civil Engineering, Transport, Urban Development
About
Egis Ukraina LLC (Formerly Euro-Ukraina Consulting LLC) is a Ukrainian consulting and engineering company founded by Egis International, a French engineering and consulting company, member of Group Egis.
While establishing Egis Ukraina, French and Ukrainian partners have combined their respective skills and experience in order to set up a consulting company aiming at taking a leading role in the arising sector of consulting services in Ukraine.
Egis Ukraina, having a global approach, endeavours to make available in Ukraine a new generation of consulting services based on dynamism, a client oriented approach, high quality and excellent skills.
Egis Ukraina is assisting in implementation of reforms, modernisation of infrastructures by means of development and management of projects aimed at infrastructure enhancement, including public-private partnership projects in Ukraine.