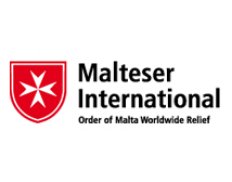 Malteser International Americas
About
Malteser International (MI) is the global humanitarian relief organization of the Sovereign Order of Malta, a lay religious order with 27 National Associations. Our mission is to support the vulnerable and marginalized so that they may live a healthy life with dignity. For over 65 years, we have served families suffering from poverty, disease, conflict, and disaster with over 130 projects in some 30 countries in Africa, Asia, the Middle East, Europe, and the Americas. MI Americas opened its doors in the United States in 2013 and we support vulnerable families in Colombia, Haiti, Mexico, Peru, the United States and other countries prone to disasters.
We serve and advocate for vulnerable people affected by crises and displacement, especially the marginalized and forgotten, regardless of their beliefs or identity. We promote integrated health as a state of full physical, mental, and social wellbeing connected to water, sanitation and hygiene, food and nutrition security, protection, and environmental health. We trust and enable local actors to find innovative solutions to their challenges. We use our local expertise and the Order of Malta's global network to advocate for positive changes. We collaborate as a group of highly committed professionals and volunteers, bound by values of love, empathy, and respect for diversity, who find joy and a sense of belonging in our work.
Malteser International is a non-governmental organization with headquarters in Europe and America. The organization's General Secretariat as well as its European headquarters are located in Cologne, Germany. The American headquarters are based in Miami, Florida, USA. The international network of the Order of Malta plays an essential role in our work, allowing us to help people in need quickly and efficiently. Currently, 25 national associations and priories of the Order of Malta are members of Malteser International.